YOUR TRUSTED LOCAL BROKERAGE
Making Good things happen.
Most Trusted Local Brokerage committed to helping New York residents list and sell their homes for top market prices.
Entrenched in Brooklyn, New York's evolving communities, Joshua Brown and his team at Pushing Forward Realty are committed to serving as a resource for neighborhood residents. This includes partnering with local officials to hold deed fraud seminars and providing free information on estate planning, as well as being an official corporate sponsor for community events. The brokerage firm focuses on collaboration, community building, and transparency. With a high value placed on partnerships with experienced agents, its team boasts more than 70 years of collective real estate experience. As a 100% Black-owned real estate brokerage rooted deeply in economic empowerment, we offer homeowners joint venture opportunities to convert existing residential property into wealth generating entities.

Ray Addison
Licensed Real Estate Salesperson
Wayne John
Licensed Real Estate Salesperson
Bradley Valentin
Licensed Real Estate Salesperson
Rasheed Williams
Licensed Real Estate Salesperson
Sierra Brown
Office Manager
Cornelius Brown
Office Administrator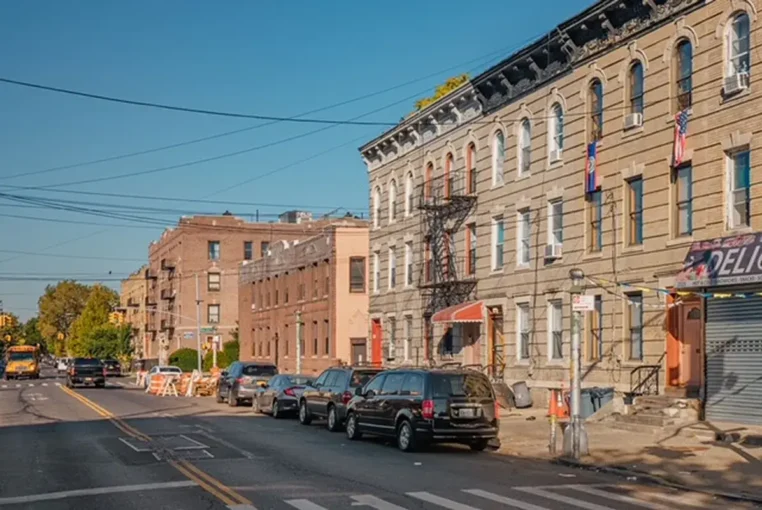 Alonzo Shelton
Joshua and the Pushing Forward team are a breath of fresh air in a Real Estate market marred by over zealous, money hungry realtors more concerned with the bottom $ opposed to the best fit for it's clients. When listing my apartment, Joshua kept me informed and found the best tenant that matched my expectations as a landlord. I will definitely use Joshua and the Pushing Forward team for all my future Real Estate endeavors……….
Arielle B
Joshua was incredibly professional and resourceful when guiding me through the home selling process. From providing an excellent recommendation for a mortgage loan officer to selling my home at a great value. Highly recommend his services.
April G.
They really cater to the needs of their clients while making them feel at ease and reassured in such an important process.
Vernon Daley
Joshua made the experience of selling my home very easy. He got me the best selling price for my home, and I would recommend Pushing Forward to everyone who is looking for an excellent real estate agent.
Julius Caranda
Joshua was an absolute professional. He helped me find a place is under 48 hr time period. I recommend Pushing Forward Realty to everyone. Excellent Service!!!
Lisa White
Selling a home can be nervewrecking especially when you have a tight deadline. Joshua Brown put my mind at ease by proactively telling me what to expect and guiding me through the process. He is professional and offers superior customer service. The quick turnaround was truly appreciated. I highly recommend Pushing Forward Realty!
Clarisa Salazar
Joshua made my experience in selling my home very easy. He is professional, knowledgeable and easy going. I felt confident and comfortable through the entire process. Highly! Recommend Pushing Forward. Thank you. Joshua and Team!!

Neil Simon
Joshua is a consummate professional, knowledgeable and a pleasure to work with. Highly recommend!
Jennifer L
So glad to have been referred to Joshua and his team. They really care and are extremely helpful. I wasn't treated fairly by other brokerages but his team went above and beyond. He taught me so much about the process and helped me with estate planning strategies.
Alycia Kravitz
Joshua helped me find my dream Brooklyn apartment at my dream price. He was professional, knowledgeable and supportive throughout the entire process. Thank you, Joshua!
Tanicka Lewis
Joshua was so helpful! Thank you for helping me find my home!